Organizing your own, or a friend's hens party? Either way, you need to do all you can to create a sensational event.
Gone are the days when close confidants just go out to dine and go home. Nowadays such an event is celebrated all night or over an entire weekend.
After deciding what hens party activities you will be doing for this once in a lifetime event, you need to start thinking about hens party accessories for the soon-to-be-bride and her entourage.
Choosing the right accessories will not only unite your group but will also add loads more fun to the whole experience.
The good news is there are a range of accessory options from the simple to the sophisticated. But no matter what you choose, they should add some spice to the party.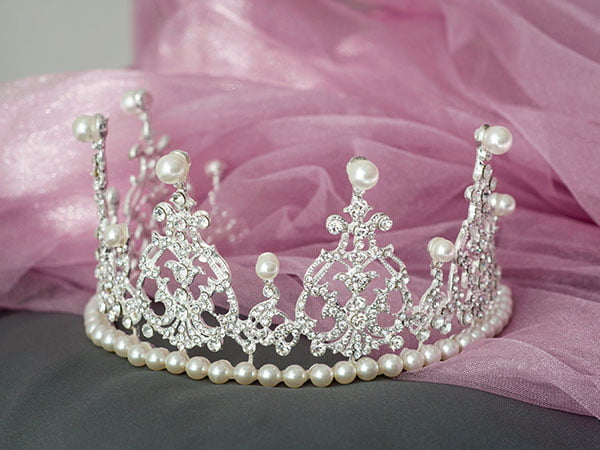 Tiaras, Party Crowns and Veils
Tiaras are a great accessory that can be worn by just the bride or the whole hens party. Just make sure that the bride stands out from her girlfriends, mother, and sisters during the party.
One way to help distinguish the bride from the hens is to give the bride a different coloured tiara to everyone else, such as pink. Or give the bride something more unique like a party crown or better yet a veil.
Headbands and Hats
Another option to tiaras and veils is headbands or hats. These are great accessories for any hen party, considering they can be customized accordingly.
You may choose to have names on them, but to make them even more attractive, choose ones with flashing willies, lights, or fluffy bits
You may also choose a theme for the hens party, in which case hats can be easily customised to suit. For example, they can be similar or different from each. Some people may want to wear devil horns, while others may have cat ears. It all depends on what the girls or the organizer want to achieve.
Sashes
Sashes are another highly popular accessory for hen parties. Also, there is a wide selection to choose from.
The advantage is that you can have sashes customized with wording, colours, patterns and the type or material. Best of all they can have names on them, such as the 'bride', 'bride's mother', 'maid-of-honour' 'bridesmaid' or even the name of the event such as 'Michelle's Hen Party'.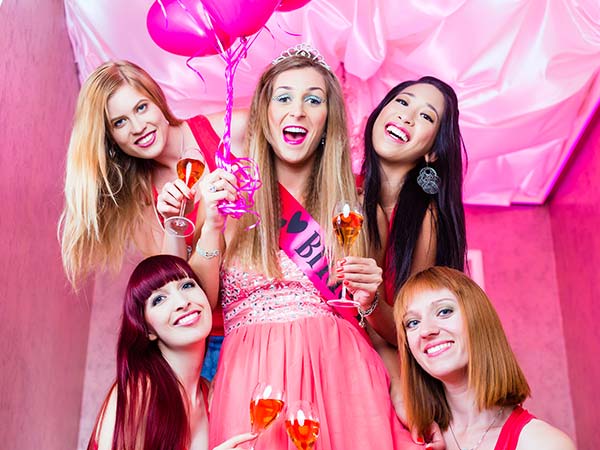 Balloons
Balloons give life to any party and are very impactful for hen parties too. Choose ones specifically designed for this event, and with their colourful look, you can be guaranteed it is an excellent way of decorating the venue.
Get some helium to ensure they fly high or if blowing up yourself use tape to attach them to walls, tie them to handrails or the back of seats.
Novelty Penis Straws
What is funnier that sucking on a tiny penis straw every time you have a sip of your drink? These novelty straws will be a hit for the whole crew and are sure to start up conversations from passers-by and onlookers. A must have!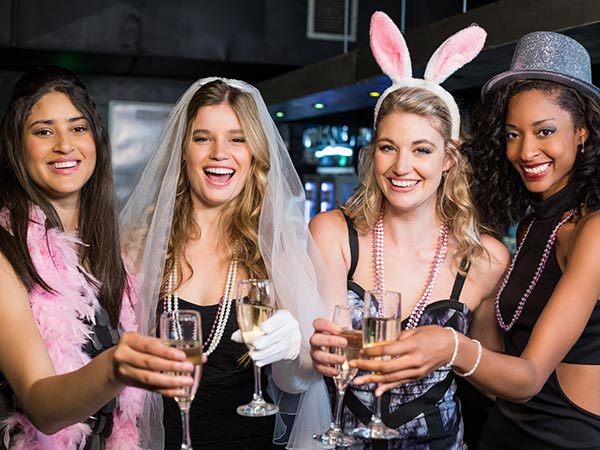 Personalized Cocktail Charms and Stirrers
To make your hens party unique, opt for personalized cocktail charms. Whether you want them to communicate the same or different things, this is possible with customization.
They will go well with stirrers that each hen will use. One or two words would be enough to customize them.
Hen Party Glasses
Another sure-fire way for the hens to match during the party. The best ones are the card glasses, as they easily fold and do not break.
These are fun accessories to have for the party. The hens can wear them during the party, and they can have different words on them. Team Bride is the most common one and the photos will be amazing when all the girls have them on.
Hen Masks
Depending on the theme of the party, these masks can be gorgeous, funny, or scary. For example, if you are hosting a comedy themed hens party, you can go for the funny masks, and if it is horror-themed such as "The Walking Dead' you should go for the scary ones.
You can also opt to wear masks of different celebrities just to be totally different to the norm.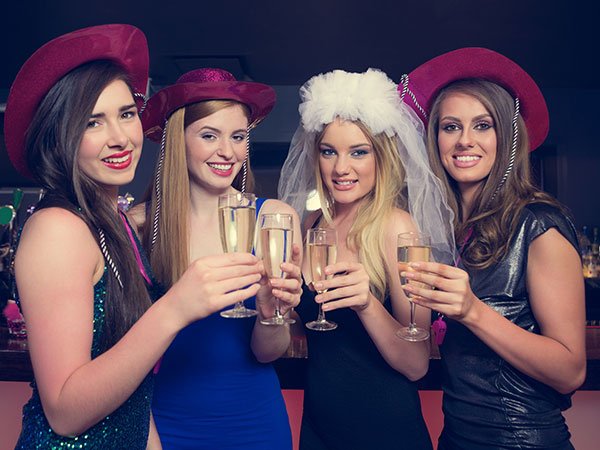 Novelty Gift Items
Novelty gift items are ideal accessories for the hens party. Whatever kind of gifts are there, the hens will appreciate taking them home. The best gifts are mostly personalized items that will last for a long time to come.
What Accessories Will You Use?
A hens party should be fun and with different accessories you can be assured everyone will have an awesome time.
To make your upcoming hens party a little fancy and exciting, choose your accessories wisely. There are a wide range of them to buy from either online stores or your local party shop.
As you plan on the accessories to buy, whether it's veils, sashes, or cocktail charms, keep the best interests of everyone in mind, especially the bride-to-be. This way you can create magical memories for this once in a lifetime event.