#1 Hens Night Sydney Party Venue
Getting married, or are planning to? You owe it to yourself and your friends to hold a hen's night party. But coming up with entertaining party ideas is not always that simple.
As the one getting married you may be taking on this task yourself. Otherwise you could be searching for the best hen's party venue as the Maid of Honour. If so, you can't let the beautiful bride-to-be down with her once in a lifetime event.
The good news is, by stumbling onto this page you now have the power to ensure this upcoming hens do will be an amazing and unforgettable experience.
The Med Sydney is here to help you create a Hens night party you, the bride and all the other hens will absolutely love.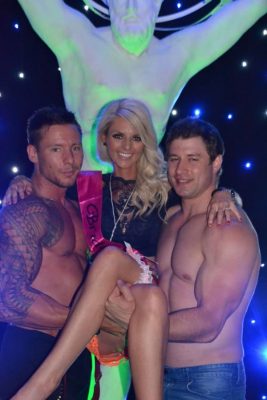 Best Venue in Sydney for Hens Night Parties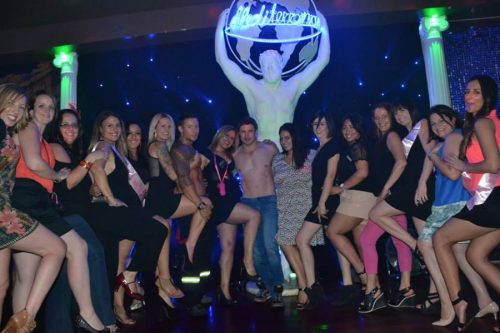 Planning a hens party can be stressful. You may have some ideas already but all the organising and coordinating can be overwhelming. Fortunately our hens night party packages remove this hassle.
Offering various activities including exciting games, male striptease, drinking, dancing, DJ's, a Mediterranean banquet dinner and more. We comfortably seat and cater for up to 300 people.
Go all out with our Ultimate Hens night package which starts in the day, lasts all afternoon and night. Get involved with burlesque dancing, cocktail making classes, topless waiters, interactive shows, fun games and more. Everyone will be thoroughly entertained and loving it.
Click into the packages below to learn more about the details of each.
Our Sydney Hens Night Packages
What's a Hen's Night? (Surely Your Know, Right?)
If you have been living under a rock, you may be asking "what's a hen's night?"
Well, a hen's night, or a hen's night party is basically the female version of a stag party or buck's night. You know, the one the guy's throw for their male friend that is getting married.
A stag party is basically the guy's last night as a single man, so his friends take him to celebrate it. A hen's night is basically the same thing, but for ladies. Essentially it's the last time the bride will hang out with her friends without a ring on her finger. And that is a reason to celebrate!
In these cases, you must 'go out with a bang'. How then do you plan the perfect hens party Sydney for you, or your friend?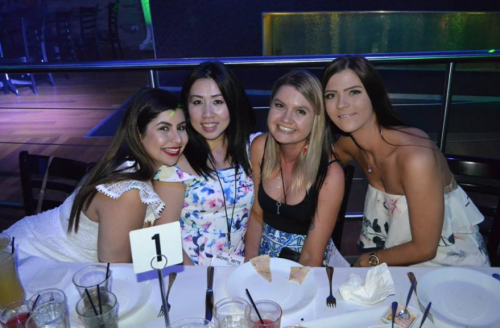 Need Hens Night Ideas? We Host the Best Hens Parties in Sydney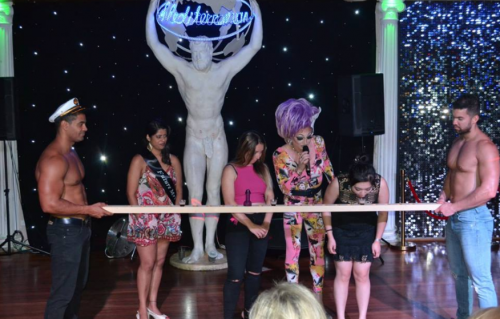 Stop looking for hens party ideas cause this page is all your need!
To host the perfect hens party in Sydney, all you need is to simply use The Mediterranean Sydney. With a fully licensed venue our bar and restaurant has all the wine, bubbly, other drinks and food you need.
Otherwise know as The Med Sydney, we provide the perfect Hen's night. We offer affordable per person prices to deliver an awesome and unique hens experience.
Also we take care of everything for you. Starting with a lovely venue, to the cuisine, the drinks and of course, the entertainment which includes a life drawing and cocktail making class. But wait there's more…
Get Excited With The Hunks From Generation Men
The Med Sydney Hens Night Party Packages
At the Med Sydney, we offer you and your girls the best treatment. We take care of all the planning, preparation and best of all, the clean up. You get exactly what you want and even more.
Our Hens night parties happen almost every Saturday night, otherwise known as Ladies Night.
First, we start things off at 3:30pm with the Ultimate Hens Night Party which goes all afternoon and into the night. As our venue has capacity for over 300 people we take groups of all sizes until we sell out.
If you don't feel like partying as long as the all-day party goers, then you may choose to join us later in the evening. We have different packages depending on how wild you are wanting to get.
Ultimate Hens Party – The best and wildest party you can imagine.
Men In Uniform Show – The sexy and raunchy male strip show for all the girls.
Dinner Only – A more elegant and reserved dinner with plenty of games and entertainment.
This is what you can expected from a Hens Night Party at The Med Sydney. Where you join the party all depends on which package you choose.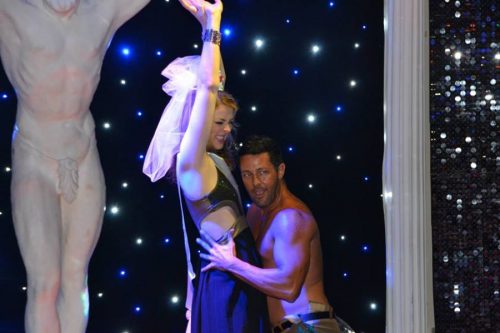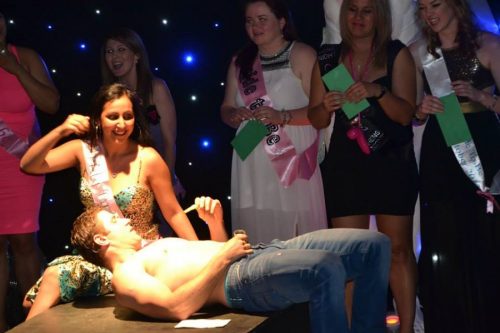 3:30pm - Ultimate Hens Night Package Begins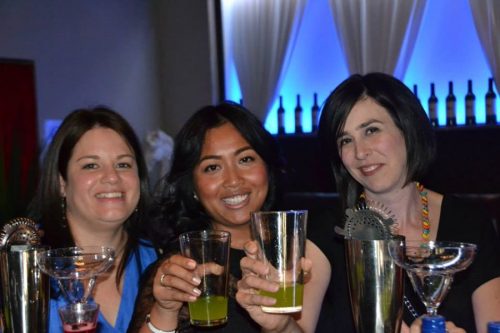 Starting in the mid afternoon we get you involved with interactive classes including:
Life Drawing
Burlesque Dancing
Cocktail Making
Get creative with a cheeky life drawing class, get your body moving with burlesque and start building the foundation for a fun and exciting night to come.
Of course the bar is always open for all types of drinks from water to wine and bubbles. But we know you are going to love experimenting with making your own cocktails too.
6pm - Men In Uniform Package Begins & Ultimate Package Continues
The party continues for those part of the Ultimate package and is just getting started for those joining in for the Men in Uniform package.
First you will be seated and served either Canapes or a Full Banquet dinner as per your chosen package. Of course you will also need to get a drink in your hand ready for the upcoming show.
Taking centre stage are the super sexy Men in Uniform male performers. Try not to leave your jaw on the floor and clean up that drool from your chin. This exciting and wild striptease show is spectacular to see. Secure your spot now.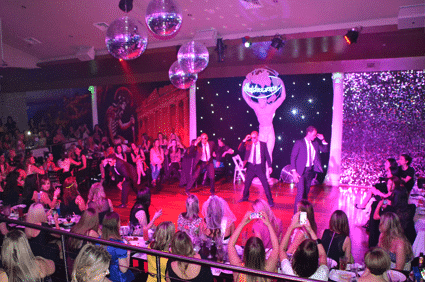 8pm - Dinner Only Package Starts & Other Packages Continue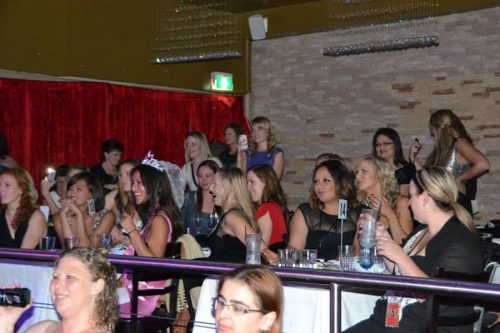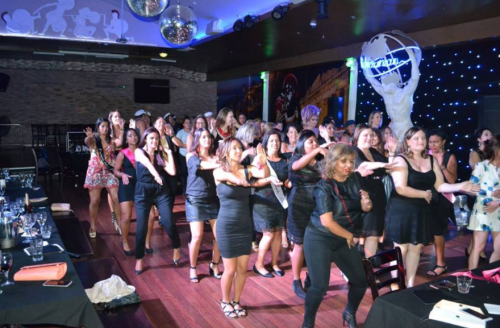 While the title of this package suggests you only have a meal, that is quite far from the reality. After all this is all about celebrating a Hens party!
With the Full Banquet Dinner Only package you will enjoy delicious food and then join the other hens party crews who have just enjoyed the Men in Uniform show.
Not sure why you would choose to miss out on sexy male striptease show? But if you do choose this package, you will still gain the following, along with those from the other packages:
Topless waiters serving your drinks
Fun & Exciting Games
DJ and Dancing
Interactive Drag Queen show
Free nightclub entry to other local venues
We also have drink packages to keep you partying as much as you like without having to worry about paying for each round.
Remove the Hassle from Your Hens Night Party
Imagine you had to spend time trying to arrange all of this yourself, attempting to ensure that every single aspect of the party is perfect. You'll probably be so stressed that you wouldn't be able to enjoy the party. With us you don't have this worry.
We specialise in event management services include catering and entertainment. No matter the look or feel you're going for, simple and elegant or wild and crazy, we've got it you.
From the first minute you walk through our doors, you get premium treatment. Whether you feel like canapes and champagne first, or you'd rather have a sumptuous meal, we've got you covered.
Our various options such as dancing and drink-mixing from the ultimate package are sure to make your hens party truly legendary. Our dedicated and experienced team are ready, willing and available to assist you in any way that you need. The end results? The perfect hens party, perfectly suited to your tastes.
You'd think that our services would be crazily expensive, but you'll be shocked at our pocket-friendly rates. We'll work with whatever budget you have in mind and deliver the best Hen's night you can imagine. Check out the packages pages for up to date prices.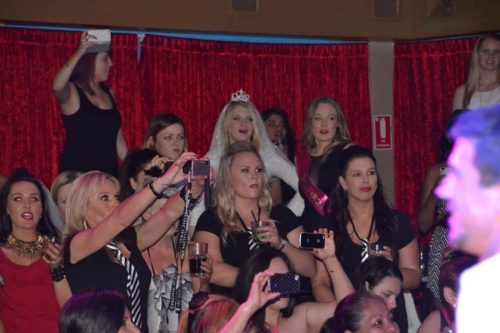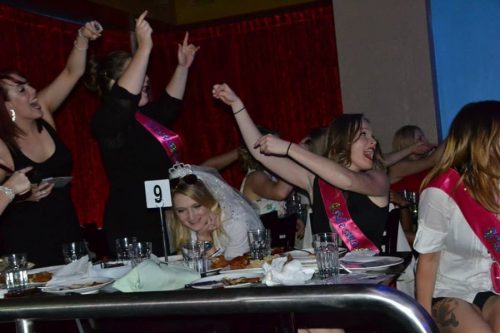 We Are Sydney Hens Party Experts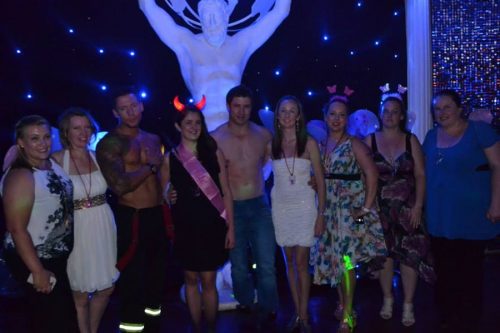 At the Med Sydney, we've been holding and hosting Hens party events for many years now. This places us in a unique position of having the experience and connections to get you anything that you need for the best ever Hen's night.
So, for your hens party, just tell us your requirements and budget, and let us work to create the perfect event for you. All you need to worry about is getting the perfect dress and your makeup done.
At The Med Sydney, we create lasting memories by hosting special events. Get in touch with us today and let's get your Hens party started.
Go on, grab your girlfriends and start planning the ultimate celebration event before the wedding.
Not From Sydney? Make a Weekend Out Of It!
Sydney has so many attraction and activities to keep every one entertained any day of the week. So why limit your hens celebration? Go all out with a full blown weekend of fun!
Arrive on a Friday night, grab some cocktails and hit the Sydney clubs. Get groovy on the dance floor to warm yourselves up for the Saturday party at The Med. 
On your weekend away in the city you can check out Sydney harbour, go on some tours or even a cruise. Grab some delicious lunch at a classy establishment, just don't miss the start time for the Ultimate Hens! This is what you really came for!
On Sunday you can squeeze in some more of Sydney's experiences and maybe a high tea before departing in the evening. Just remember that this weekend is all about having a unique and fun experience.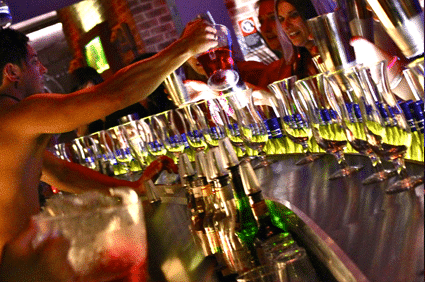 Our Sydney Hens Party Packages
Focused on delivering great experiences