#1 Sydney Hens Night Party Venue
The Most Exciting Hens Party in Sydney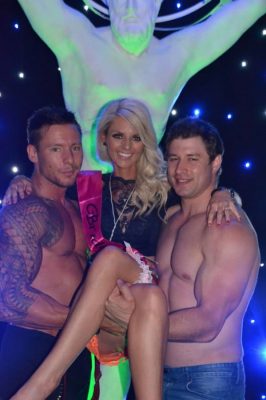 Just like snowflakes, no two brides have the same vision. That's why, we compile unique hens party ideas for everyone, be it lavish ladies and indulgent food to high-adrenaline activities. So, choose your own adventure and have a blast with your mates on hens' night in Sydney.
Located in Surry Hills on Oxford Street, The Mediterranean Sydney helps you host a sizzling hot and the most entertaining hen party of the season. Whether you're a maid of honour, a bridesmaid, or a friend helping to make the bride's last night as a single woman that she will never forget, let us help you organise a hen party for all the right reasons.
Get loose and create your perfect hens' weekend in Sydney with us – many party games and exciting activities are included to keep everyone engaged all night.
The Med Sydney Hens Party Packages
Ultimate Hens Party
Banquet Dinner
Ultimate Hens Party
Canapes Option
Men in Uniform Show
Banquet Dinner
Men in Uniform Show
Canapes Option
(Subject to Availability)
Your Sydney Hens Night Timeline
Arrive at The Med Sydney
Arrive early at our fully licensed Sydney venue, grab a champagne and get ready for an awesome experience.
Life Drawing Class
Get excited and let your creativity flow as you paint the live nude male model right in front of you.
Burlesque Dancing Class
Have a laugh and get your body moving with the sexy and seductive moves of burlesque dancing.
Cocktail Making Class
Learn how to make the perfect tasting cocktails in an enjoyable and playful environment.
Loads More Entertainment
The entertainment keeps comping with fun and interactive games, drag queen show, DJ and dancing.
Your Party Continues
Enjoy Sydney nightlife with Free entry vouchers for use at selected local nightclub venues.
Best Experience for the Bachelorette and Her Bridesmaids
If you're after a fabulous and unforgettable hens party in Sydney, you've come to the right place. We will make sure to pamper the bride-to-be, whether she desires a fun male stripe show, a fun night with cocktails, or a private dining space for a more sophisticated affair.
As a maid of honour, you've been given a charge to plan a memorable hen's night for the bride-to-be. Fret not, The Med Sydney is one of the best hens' venues in Sydney that takes care of your special requirements, ranging from dinner packages to wild hen's night packages.
Our all-inclusive hen night packages include exciting games, topless male waiters, cocktail-making classes, DJs and dancing, interactive shows, and so much more. Parties start early at 3:30 pm and last long into the night, indulging everyone in loads of fun.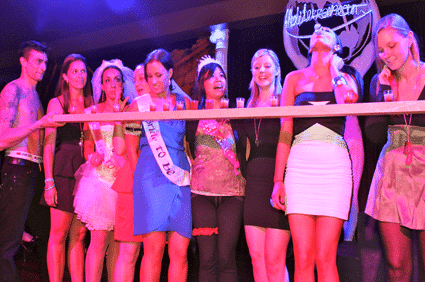 Sonya Nicolaci
Had such a good night with Generation Men. The food was great, the waiters were sexy and the whole night was loads of fun. Came over with a group of girls from Melbourne and would definitely do it again. Thanks for the memories 👌😋🤩
I organised my best friend's hen party here. It was so much fun and we laughed so much. We did different classes and the staff, entertainment, organiser and topless waiters were amazing.
I had my hens party here and it was amazing I'm normally a shy person but promised my sister inlaw I would do every that they asked me to do and I'm so glad I did because I had a blast Everything from the staff to the dancers were amazing and help full also made you feel very confident with everything even dancing thank use very much

Lorisse Bazley
Had an amazing hens night here. The food is so beautiful! Dieing for that pita bread and dip 😭 thank you guys! Lots of fun.
The med sydney was one of the best hens nights I've been too!! Looking forward to going back again. Staff are all friendly and fantastic, drinks are well priced and the night is very well organised!! Would definitely recommend to any brides to be
Get a Little Naughty With The Hunks From Generation Men
Stop Searching For Hens Party Ideas
You Just Found Sydney's Best Hens Night Venue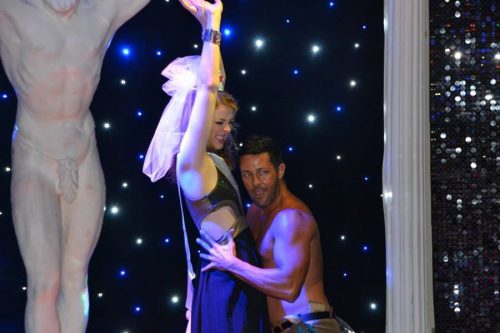 Remove all the stress of planning and organising a fun hen's event. At The Med Sydney, we offer unique packages to cater to any size of the group and all dietary requirements to satisfy your desire. With an exclusive men-in-uniform show and strip tease show, get ready to celebrate the final fling with your gals before the wedding.
We have the best function venues and licensed bars where you can enjoy drinks, dine in style, and embrace individually while creating wonderful experiences. We understand that not all hens think alike, so we ensure to provide packages with customisation options to let to have an unforgettable time.
We organise hens' night parties every Saturday night, so choose a package based on how wild or reserved you want your event to be. Our venue can accommodate over 300 people, so we welcome group bookings of all sizes until we sell out.
Rest assured knowing we take complete care of hens' party ideas, planning, preparation, and even clean up.
Depart Your Single Life With an Awesome Hens Party
Before any bride walks down the aisle, she deserves a unique hens party. After all, this is once in a lifetime event.
Whether you want a topless waiter, a more relaxed dinner, entertain bride-to-be with live drawing classes, or whatever else, we offer packages for all brides to ensure you will rave about a hen's party for years to come.
From the moment you enter the hens club in Sydney, we heat up the night with fun games and crazy cocktails.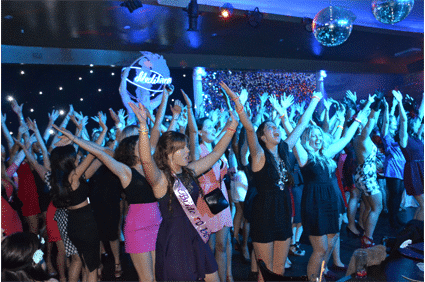 We Are Hens Night Party Experts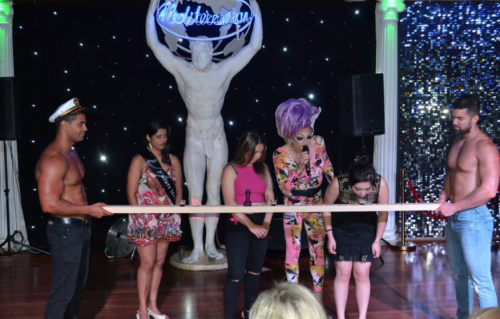 Our hens' party planners have years of experience delivering fantastic events and know how to create the perfect hens' party for you. And don't sweat on small things, we will take care of everything from licensed bars to small and large gatherings and lip-smacking meals.
Look nowhere else, we are professionals in organising a remarkable hens' party and turning your ideas into superb experiences. Explore our exclusive packages, customise them and we will take care of everything.
Not From Sydney? Make it a Hens Weekend
Sydney is a city that guarantees your trip will be purely magical. The city has much to offer for an insanely memorable hens party event. So, why limit your hens' party to just one night when you can have a full-blown weekend of entertainment?
You can arrive on Friday night, enjoy some cocktails, and hit our club. Get loose on the dance floor, grab mouth-watering lunch, and don't miss out on the ultimate male stripper show. On Sundays, enjoy a high tea before departing in the morning – gather your girls and celebrate in style.
Our custom packages aim to indulge, entertain, and let all the girls involved in an awesome hens' party experience.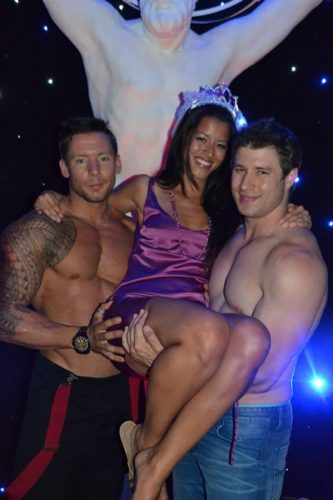 Check Venue Availability, Package Options & Prices
Book ahead to avoid dissappintment. Contact our friendly team now to discuss your requirements.