5 Exciting Ideas for a Fabulous Sydney Hen's Weekend.
Your bff is about to get married soon. So, as the maid of honour, you hold a large responsibility for giving her the best send-off party.
Sure you've been to a few hens parties in the past, but this one calls for something extraordinary and extremely fun.
So whether you're up for something classy and sophisticated or downright naughty and wild, here are some ideas for the best Sydney hens weekend.
Include a Cruise Around Sydney Harbour
The idea is for the bride-to-be to have a relaxing cruise and share beautiful moments with her closest friends. And what better way to do that than to charter a boat and have the entire hen's group cruise around Sydney Harbour.
Best time would probably be around late afternoon till early evening. Everyone can still soak up a little bit of sun and maybe a cool breeze, and later on have a cosy dinner.
Perfect opportunity to enjoy a fabulous meal paired with wine and great conversations.
Hire a "Wild" Bus or Stretch Limo Ride Around the City
Whilst class and sophistication surround a hen's tribe in a dinner cruise around Sydney Harbour, a wild and naughty evening may also be a good option.
So, instead of hopping on a yacht living the lifestyle of the rich and famous for the evening, consider having an all out bus or limousine party, driving around the city.
Imagine an evening in a H2 stretch Humner, party music blaring, with wine and cocktails flowing. And did we mention, sexy male dancers for entertainment?
Surely, there'd be a bit of naughtiness and wild side to show on this hen's night activity. But, that's not any less fabulous than our previous idea, yeah?
Arrange A Formal Hens' Evening
Why not rent an events venue or a party hall to have a formal dinner party with the bride-to-be and her best mates. Have a fully catered dinner event, and invite a guest DJ to take care of your music.
Want to turn up the entertainment? Add some drinks, exciting games and activities too.
A Night Out with Male Strippers
Organising a hens party can be quite stressful. And if you haven't got the time, you can head to a strip club. Just be mindful of who you are sending out invitations to for the bride's tribe as you are in for a night of wild and sexy fun.
A hen's party can't go any wilder than having male strippers around, can it?
Think these guys are hot? Get entertained by them right here at The Mediterranean Sydney. Performing every Saturday night as part of our hens night parties.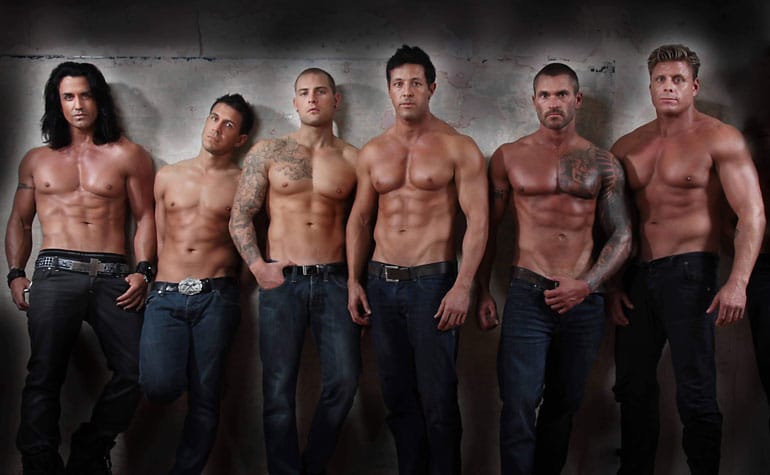 Hen's Auction Night
Well, here's one that could be just as fun and exciting.
You want the bride-to-be's guests to be entertained? Organise an auction night. Classy, right?
Here's the twist. Don't have a valuable thing to auction off. Instead, make an arrangement with a sexy single lad, or maybe two or three more, that you can start a bidding war amongst the guests for a date with.
Not that you wanted to just objectify these gorgeous men you've invited. But you're already set out for an unforgettable hen's party. So, why hold back?
It's The Bride-To-Be's Last Night as a Single Lady, Make It Count
It doesn't matter if you and the guests are not really into those wild and naughty hens parties. You can make it as tame or as wild as you see fit. After all the main thing is you have a fabulous weekend in Sydney, everyone will remember for years.
What matters here is that the bride will have such a gorgeous send-off, before she embarks on a new life's journey with her other half.