5 Unique & Fun Hens Party Ideas To Do In Sydney
Your girl friends might have already screamed their lungs out in excitement when you announced your engagement. And we know you're about to hop on to a new chapter in your life. But wait! There's still so much more to be thrilled about.
You're hardly the last single lady in Sydney, but we suspect you and your friends are expecting a send-off-to-married-life party like no other. And you've probably been to a few hens parties that you think they've become very typical.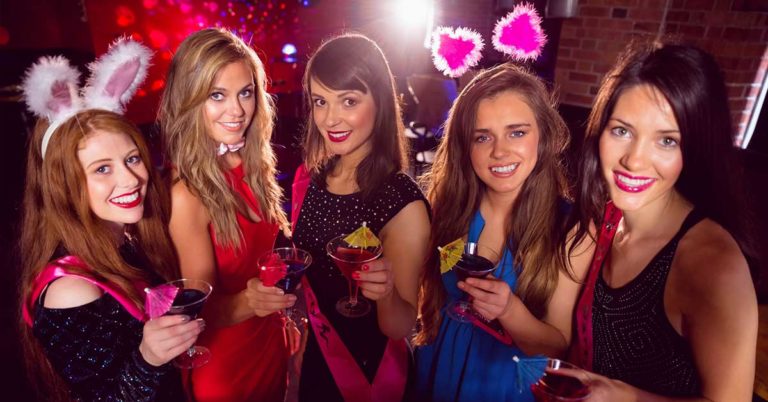 You've seen strippers, had loads of drinks, phallic straws, naughty presents, etc. And we suspect this is not the cliche that you'd like for your own hens party.
Well, it's time you get rid of what's stressing you because we've listed a few ideas for you. They are guaranteed unique and fun, and nothing like the Sydney hens parties you might have been to in the past.
#1 - Get Fit & Pampered Together in Preparation For the Big Day
What better way for you and your bridal party to celebrate your wedding day than to look exquisite. Not just for your husband but for yourself too.
While not your typical way to spend a hens party, this fun activity can be more than just a one off event, like most hens parties are. Instead you will be spending more quality time with your girl friends, plus you will be getting fit at the same time.
Who knows, you may even add this to your regular routine after your wedding once you see the amazing results.
There are a variety of exercise options you can choose from in Sydney. From local fitness groups, high intensity interval training to Zumba classes and more.
If you choose this fitness option or not, make sure to book a proper spa treatment too and get pampered together with all or your girls. Its a great stress reliever.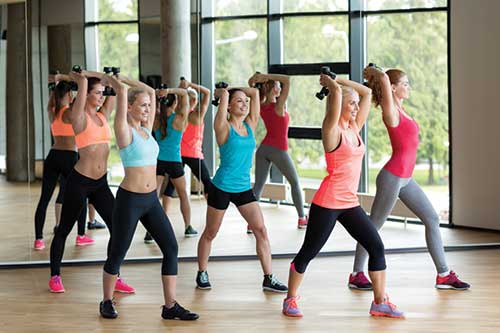 #2 - Go Cruising and Get That Stunning Sun-Kissed Look
Another option is to treat yourselves to some luxury before embarking on a new chapter of your life. 
Why not charter a private yacht around Sydney Harbour. Invite your hen's party and closest friend's to soak up the sun whilst cruising. They can even take you to some hidden beaches that are only accessible by boat.
A bit of research will find some fully catered options or may choose to bring your own food and drinks. Just be mindful of your drinking whilst on the boat. You don't want anyone falling over board!
#3 - Hire a Limo or Party Bus and Have Fun
Clubs, bars and other on-land venues for hens parties have become quite typical. So, why don't you rent a party bus or a stretch Hummer limousine, put on some music, hit the road, and enjoy the remaining moments of your single life just cruising.
And whilst male-strippers might be cliche, who says you can't get a little naughty with some excitement on the ride?
#4 - Anyone for Wine Tasting?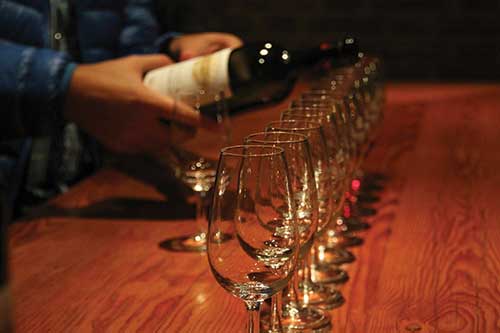 Continuing on from the last point, keep cruising in your party bus all the way up to the Hunter Valley or down to the Southern Highlands. Then sample some fine wines.
Now you may have already selected the wine list for your wedding day. But that shouldn't stop you and your friends tasting something else. And if you haven't already got your wedding day wines together then here is your chance.
It might be an age-old activity, but going wine-tasting  for a hen's party can be both relaxing and indulging. If you don't want to travel too far you can try The Winery in Surry Hills or other bars around Sydney for a wine tasting experience. Although we must say the real Cellar Doors at the vineyards are where you find the real gems.
#5 - Enjoy Majestic Sydney Views Over an Intimate Dinner
For something a little different why not have an intimate conversation over a sumptuous dinner whilst enjoying stunning Sydney views. There are plenty of high end restaurants around Sydney harbour with stunning views. 
You are really only limited by your budget and how far out you can book to get your desired time and date. Having been blessed with seaside and city views like no other, you can't go wrong with this idea.
Now Get Going & Have Fun at Your Hens Party
Whilst we think these ideas are fun and unique enough to take you away from the traditional hens parties, it is still up to you and your guests to have as much fun as you like. 
And if planning the wedding alone is stressful enough, pass these ideas on to your maid of honour and let her surprise you and your party guests. 
More so, if you'd like more and equally exciting hens party recommendations, get in touch with us at The Med Sydney. We have plenty of options for hens night celebrations to please all your guests.
Check Venue Availability, Package Options & Prices
Book ahead to avoid dissappintment. Contact our friendly team now to discuss your requirements.