10 Important Things To Consider When Planning An Event
Every event has come across its troubles. Sometimes Plan A doesn't follow through and planners have to resort to Plan B. However, don't let the little stuff get to you.
No event will be perfect, so don't stress out over the little mistakes. Just know that with a little planning, we can try to make it as near perfect as possible.
To help in making your next event successful, here are 10 important things to consider when planning an event: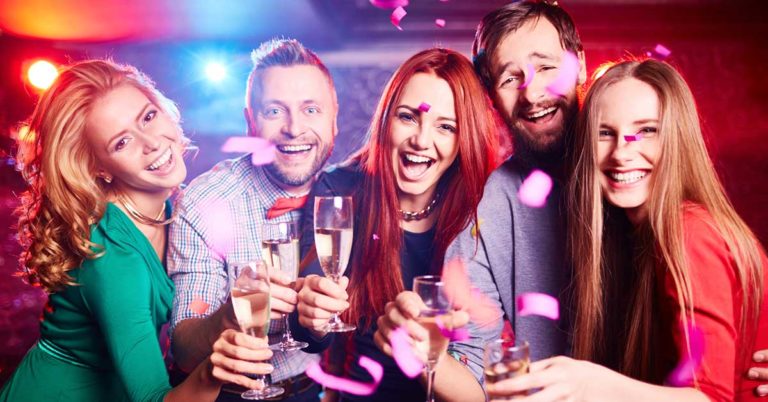 Don't waste your time trying to plan the smaller tasks in the beginning. Make sure you get the location, the size of the location, the catering, the entertainment and the date planned first. These are the most essential tasks to having the event be a success.
People worry more about what happens at the event than what napkins they're using. Also make sure to check the calendar in advance. Be positive that the date you choose is the most available date for people to come.
Before any of these tasks are completed, you have to take into account your budget. Money will always be a factor into any decision made.
Delegate your spending into specific categories so you're not spending too much in one category and  not enough in the other. Also, stay in your price range.
If you can't pay for the large space, look into a smaller one. However, if you need that large space, finding a sponsor to cover the costs would be the next best option.
Some venues even have exclusive offers and can work with you to beat your costs by organising a minimum bar tab etc.
The location is one of the most important things to consider. If your clients are too far away from this event location, there may be no benefit for them to travel that far. As such, if you don't change the venue you're going to lose some business.
If the event isn't all day, it's good to if your desired location has other places for people to pass their time, so they're not stuck in their hotel rooms waiting.
A desirable and nearby location is important to having people attend.
4. What Kind of Entertainment Should You Get?
What is the theme of your event and who is coming? Different audiences will require and react to different types of entertainment.
For example, topless male waiters and a striptease show is perfect for a ladies night out or hens party, but obviously not appropriate for other types of events.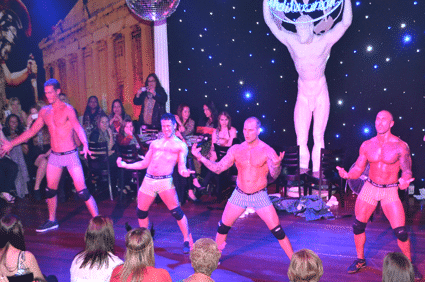 If you want dancing involved, consider a DJ or musical guest, but if it's dinnertime entertainment, you can open up your options more.
If it's a presentation / expo, find presenters that will fit the theme of your event. You can even do it yourself if you feel you have the skillset that your event requires!
With whomever you hire, you have to also take into account the kind of equipment they require. Make sure to devote time to checking the size of the equipment and if it works properly within the space you have available.
The Internet is an essential tool in business nowadays. If the event has an app or needs use of the Internet, it's nice to know that WiFi is provided at the location.
Guests can download the app and be on their way, or presenters can use WiFi for their presentations. If a guest needs to, they can video call clients across the world.
Always be prepared for someone to ask for the WiFi password, it's efficient and essential to the business model today.
6. Coordination of Volunteers / Staff
These people are your most important asset. These are the people who are at the event hours in advance to help set up and hours after to take down everything. They are your crew of helpers.
Make sure that these people are given something to do at all ends of time so that they can be productive in critical hours of your event process.
Sometimes your entertainment / venue will have their own clean-up crew, which is always a bonus. But you should always have a team of your people there to help out. It looks good on you and your company, and the people you hired for the event will likely want to work with you again.
Who do you want to go to your event? Is this a private event or are family etc. invited too?
It's important to market your event according to the right audience. Posting flyers, mailing invitations, or posting events on social media may be good for the public market. But if you're going private, it's best to go through invitations privately on social media, or a personalized invitation in the mail.
People like to feel special and part of a selected group, so the private invitation should feel personal to the kind of event you throw.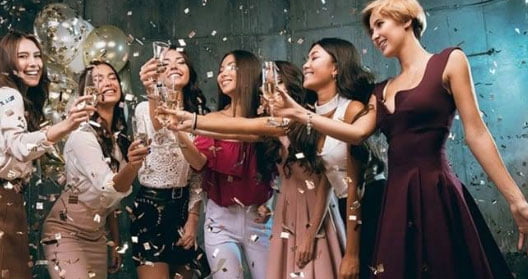 As stated before, delegating other people tasks is okay; you don't have to take on everything at once. Make sure you and your staff are approachable and kind to the people you have hired for the event.
It seems like a basic step, but it is the most important step to impress the companies / guests around you and the people you're working with.
People will want to work with people who are nice and enthusiastic about the event rather than people who are being grumpy or unenthusiastic.
A program is a nice, professional gesture to show other guests that your event is organized and timely.
Having time slots for each presentation on the program brings results. It's also nice to be carrying around a schedule so that guests know where to go next as well as how long each presentation will be.
If there are multiple events occurring at the same time, it's good to have the options listed in the program. Guests will be happy knowing they're in the right location at the right time.
Depending on the space, a floor plan on the program will help show the guests where to go in the event if they get lost. Making the program presentable will also show the amount of effort put into every detail of the event!
Make sure you give yourself adequate amount of time to complete your tasks. Don't wait until the last minute to get everything done. You're only going to stress yourself out more and get stuck in a rut you don't want to be in.
Keep delegating, managing your time well, and most importantly, have fun!
By keeping these 10 things in mind, you should be on your way to a very successful event!
Check Venue Availability, Package Options & Prices
Book ahead to avoid dissappintment. Contact our friendly team now to discuss your requirements.